Experiences
One of our goals is to prepare students to be successful professionals. To achieve this we provide a total educational experience by extending learning beyond the classroom which includes exposure to criminal justice vocations, field internships, practitioners, student organizations, and extra-curricular activities. The areas below are only a partial list of the student experiences available in the Department of Criminal Justice and Criminology.
---
Forensic Science Lab
Students who minor in Forensic Science will learn beyond the classroom by studying crime scene investigation in a practical setting. They work with crime scene scenarios and crime scene/forensic lab investigation methods. In the lab, they learn the techniques and procedures for examining many types of criminal evidence such as fingerprints, blood stains, hairs/fibers, firearms/ballistics, tool marks, footprint/tire impressions, and much more. Our crime scene lab is equipped with many of the investigative tools that are used in actual law enforcement crime labs. Upon completion of the Minor in Forensic Science, students are familiar with the tools, methods, and procedures used in crime scene investigations and get the hands-on skills needed to be successful criminal investigators.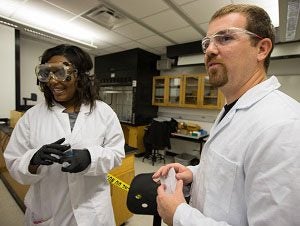 ---
Field Education
As an undergraduate Criminal Justice and Criminology student, one of the most important experiences you will encounter is your professional internship in the field. The internship agency and location are selected by the students pending program coordinator approval. Agency placement sites may be domestic or international. Internships provide students an opportunity to learn firsthand how agencies operate and may assist in deciding on a career path. Many interns have gone on to obtain permanent positions at their internship agency.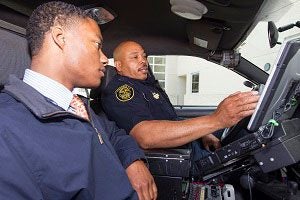 ---
Study Abroad Program
The department offers international study abroad programs for students interested in earning course credit while exploring criminal justice practices in other countries. Often in collaboration with other universities, we participate in international and comparative criminal justice study programs that travel to various locations around the world. This gives our undergraduate and graduate students the opportunity to experience diverse cultures, visit exotic ports of call, and learn about crime and criminal justice in a foreign country. Each program is led by a departmental faculty member who provides course instruction during study abroad.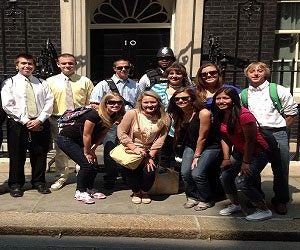 ---
Guest Speaker and Career Programs
An important part of the Criminal Justice and Criminology student experience is having the chance to interact with agencies, practitioners, and successful professionals in the field. The department provides students the opportunity to learn about criminal justice vocations and career options by inviting prominent guest speakers to classes, roundtable discussions, and career fairs. Our guest speakers come from law enforcement, law, court, correction, and juvenile professions and many are alumni of our programs. These include judges, attorneys, prosecutors, Sheriffs, police chiefs, special agents, prison wardens, institution directors, and others.
We also hold an annual Career Fair. For more information on the Career Fair, please click here.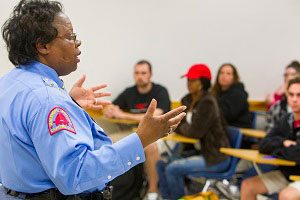 ---
Please feel free to contact us at:
JUST@ecu.edu or 252-328-4192.