Social Justice
---
Current Events

Information on 2023-2024 events coming soon. Please check this page regularly for details.
---
Past Events
April 12, 2023
Chris Wilson is a serial social entrepreneur, storyteller, artist, social justice advocate, and author. Born and raised in Washington D.C., Wilson was convicted of a crime at age 17 and sentenced to life in prison. During his confinement, he earned a high school diploma and an AA degree in Sociology. He also graduated from all the vocational shops and taught himself to speak and write several languages. After serving 16 years in prison, he is determined to make a difference in the lives of those who grew up in situations like his.
April 7, 2022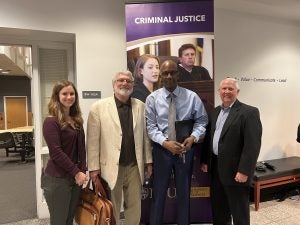 Dr. Gregg Barak, Emeritus Professor of Criminology and Criminal Justice at Eastern Michigan University, presents "Beyond Criminal Justice Reform: Social Injustice, the Crimes of the Powerful, and the Harms of Institutional Corruption." Barak is the co-founder of the Journal of White Collar and Corporate Crime and the author and editor of 20 books on crime, justice, media, violence, criminal law, homelessness, and human rights (read his full bio here). In his latest book, Criminology on Trump, Barak uses criminological research methods and frameworks to examine Donald Trump's background and business ventures.
February 24, 2022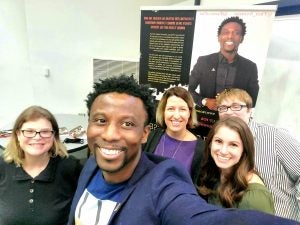 Dr. Stan Andrisse is the author of From Prison Cells to PhD: It is Never too Late to Do Good. Drawing from his own experience with an arrest at 14, his journey to earning a PhD, and his subsequent appointment at Howard College of Medicine, Dr. Andrisse is the founder of From Prison Cells to PhD (P2P). P2P is dedicated to providing mentoring and educational counseling to currently and formerly incarcerated men and women.
March 29, 2021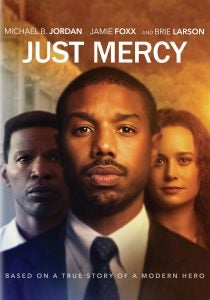 A moderated discussion, led by Eboni Baugh, PhD, CFLE, CDP, Associate Professor in the Department of Human Development and Family Science and Faculty in Residence for Mentoring and Inclusion with the Office for Faculty Excellence, of the film Just Mercy (2019). Just Mercy is based on the best-selling memoir of civil rights attorney Bryan Stevenson. Stevenson is also the founder of the Equal Justice Initiative, an organization committed to ending mass incarceration and excessive punishment in the United States.
February 22, 2021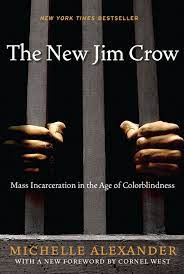 A moderated discussion, led by Eboni Baugh, PhD, CFLE, CDP, Associate Professor in the Department of Human Development and Family Science and Faculty in Residence for Mentoring and Inclusion with the Office for Faculty Excellence, of implicit association and The New Jim Crow: Mass Incarceration in the Age of Colorblindness by Michele Alexander.
---
Social Justice in Criminal Justice Resources
The Equal Justice Initiative (EJI) was founded in 1989 by Bryan Stevenson. EJI provides legal representation to those who have been wrongfully convicted and unfairly punished, provides re-entry assistance to formally incarcerated people, advocates against the death penalty and excessive punishment, and strives to change the narrative about race in the United States.
The Innocence Project was founded in 1992 by Peter Neufeld and Barry Scheck. It seeks to exonerate those wrongfully convicted through DNA testing as well as reform the criminal justice system to prevent future injustice.
The Marshall Project, founded by Neil Barsky and named for Thurgood Marshall, is a nonpartisan, nonprofit news organization that seeks to educate the public about the state of criminal justice.
The Sentencing Project conducts research to promote reforms in sentencing policy and highlight racial disparities in punishment in the criminal justice system.
The Southern Poverty Law Center (SPLC) was founded in 1971 by Morris Dees and Joseph Levin, Jr. SPLC monitors hate groups throughout the United States and practices impact legislation in a number of areas including criminal justice reform.
This JSTOR article answers the question "Why Didn't the Rodney King Video Lead to a Conviction?"
This guide provides information on person-first language and is a useful resource for communicating about people involved in the carceral system.
Justice Reform 101: What to Read, Watch, and Listen To provides a related list of books, films, and podcasts
General Social Justice Resources
ECU Libraries has an extensive collection of Anti-Racism Resources.
The ECU Office for Equity and Diversity has numerous actions items linked to each of the eight pillars of its "Stand with OED and ACT Against Racism & Injustice" platform..
"The Groundwater Approach" by the Racial Equity Institute provides useful information about structural racism, and how it causes racial inequity across American society.
The Bureau of Justice Statistics resource "A Racial Justice Primer for Criminal Justice" provides helpful definitions and key terms.
Refer to this handout for helpful information on Linguistic Justice, including what it is, what students should know, and how it can be promoted in the classroom.
This list from JSTOR provides a useful way to further explore "African American Studies Foundations and Key Concepts."
The Implicit Association Test helps people tap into their implicit feelings about race. Learn more about how "Project Implicit Reveals Your Hidden Prejudice."